Lytec medical billing: accurate, affordable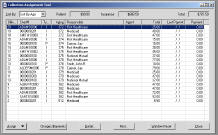 Industry leader, Lytec provides top-notch software and excellent support for all healthcare professionals. This complete package software helps manage every aspect of a medical office or practice. Lytec medical billing also simplifies patient accounting by adding efficiency with all account information. This necessary information is on a single screen for convenient access, tracking, entry, and even retrieval.

Lytec software alerts medical offices and staff members of patients' co-payments and balances due. With the ability to print superbills, this unique EMR product is the ultimate manage system. Other added features include comprehensive tracking and extensive managing of insurance claims, storing billing information for all health insurance plans, and interfaces with numerous applications.

By improving collections and reducing accounts receivable, professionals are able to not only more accurately manage their patients' records, but can save on resources. Saving time, money, and other resources allows healthcare professionals to spend more time with the patients. In addition, the Lytec medical software system prints professional patient statements and pinpoints past-due balances. These added features and applications allow offices and practices to save money and collect payments more efficiently and quickly.
Lytec software: analyzing and tracking
Many healthcare professionals are interested in analyzing their practice and comparing it to other practices. Lytec software identifies trends of specific medical practices through diagnosis and procedure code analysis. By tracking the profitability and summarizing information of financial status, a physician or professional is able to determine financial trends. The software also concludes the service performance of the office and practice. Lytec medical billing system also tracks the number of items sold and compares the differences between items billed and the amount reimbursed. All of these analytical features allow a practice to be better managed and controlled.